It's been a great start
Back To School Night, SEL, Lunchtime and more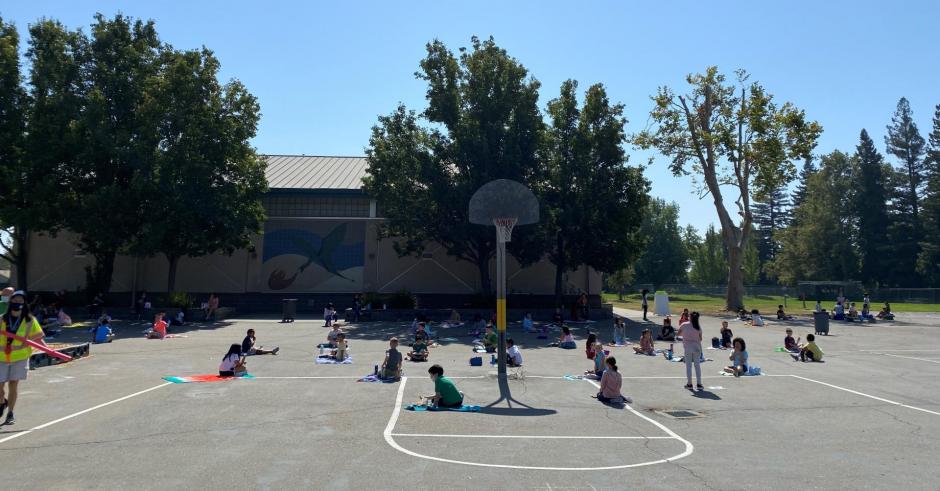 Good evening Didion families,
We've had a great start to the school year! I have a few brief reminders and updates to share with you.
– Tomorrow, Wednesday, September 8th, is Virtual Back to School Night. 4th-6th grade presentations will be from 5:30 to 6:15. Kinder – 3rd grade, and 7th and 8th grade presentations will be from 6:20 to 7:05. Look for an email from your child's teacher with Zoom information for your class.
– Our social-emotional learning (SEL) character trait of the month is COLLABORATION. Students will learn about collaboration from their teachers, and we will all be talking about it throughout the month. Please take a look at this parent resource to reinforce this important character trait at home.
– Our students are doing a great job of adjusting to our new procedures for lunch time (take a look at the attached picture from last week). As long as the weather permits, we will be eating outside, while distanced. If we have poor weather days, or poor air quality days, then we will be forced to eat inside. On those occasions, we will utilize all of the space and staffing we have available in order to keep our students distanced with their masks off while eating. Our goal will always be to keep students distanced by 6 feet, but please note that there may be times that it will not be possible.
– Lastly, for 7th and 8th grade girls interested in trying out for our middle school volleyball team, please look for an email from the middle school teachers with tryout information. Also, students may check in with our Athletic Director, Mr. Carras.
Thank you, everyone. Have a great night.
Mr. Eder